Teaching Books.net: Site contains book guides and lesson plans
https://www.teachingbooks.net/tb.cgi?a=1&tid=7535
Link to a Google Folder which contains a 15-day lesson plan guide as well as vocabulary activities
https://drive.google.com/open?id=0B_9pUu4NS1S1flQ4akpuTkhzNm14WTJWc0dVdDNfcHhWYXNnZDlyZng5elh2SVdldC1UU1k
A Home For Humphrey: Though these lessons are designed for 2nd grade, it can be extended to meet the learning needs of older students
http://www.cpalms.org/Public/PreviewResourceLesson/Preview/54285
Lesson Description
: This model eliciting activity is based on the book The World According to Humphrey by Betty G. Birney. In the story, Mrs. Brisbane's class spends a fun filled school year with their class pet, a hamster named Humphrey. In this MEA, Mrs. Brisbane needs the students' help getting Humphrey ready for the summer. First, the students need to design a cage for Humphrey and create a shopping list of all the supplies he will need to make it through the summer months. Then they need to sort through all of the applications Mrs. Brisbane receives to choose the best summer home for Humphrey the hamster.
---
world_according_to_humprhey_discussion_vocab_journal_for_teachers.docx
File Size:
567 kb
File Type:
docx
Download File
---
Powered by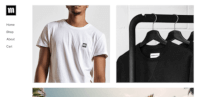 Create your own unique website with customizable templates.